Become a Trained IT Professional
We provide workforce information technology and cybersecurity certification training to young adults in underserved communities,

IT WORKFORCE CAREER TRAINING AT NO COST.
Advancing the promise of workforce tech equity…
Our Mission
We provide community development through Workforce Development training. We offer underserved young adults in Baltimore IT training to help propel them out of a cycle of poverty into meaningful employment in the Baltimore tech workforce.
A+ Certification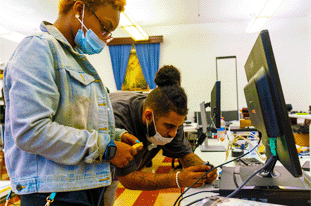 CompTIA A+ certified professionals are proven, problem solvers. They support today's core technologies from security to cloud to data management and more. CompTIA A+ is the industry standard for launching IT careers into today's digital world.
Network + Certification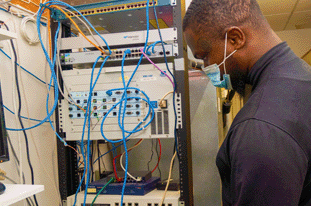 CompTIA Network+ helps develop a career in IT infrastructure covering troubleshooting, configuring, and managing networks. CompTIA Network+ validates the technical skills needed to securely establish, maintain and troubleshoot the essential networks that businesses rely on.
Cybersecurity Certification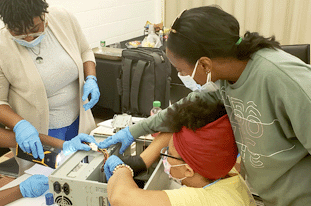 CompTIA Cybersecurity Analyst (CySA+) is an IT workforce certification that applies behavioral analytics to networks and devices to prevent, detect and combat cybersecurity threats through continuous security monitoring. Why is it different?
---