Closing the Digital Divide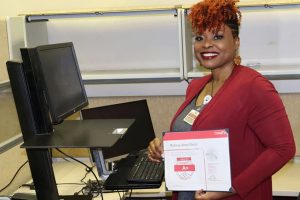 In today's ever-evolving digital landscape, the demand for skilled IT professionals continues to soar. However, the path to securing a job in the IT field can be challenging, particularly for individuals lacking the necessary skills. This digital divide can hinder access to career opportunities. But thanks to our comprehensive IT Workforce training, Phil and Melissa overcame the divide. They successfully passed the CompTIA A+ exam and now both have jobs working in IT.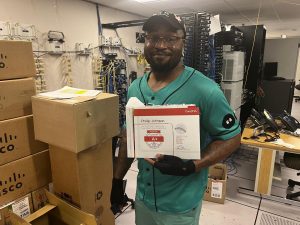 Phil and Melissa were driven by their passion for technology and their desire to work in IT.  As students they embarked on a transformative journey to become certified IT professionals. Our training provided them with comprehensive study materials, tailored resources, and expert guidance, all geared towards successfully helping them pass the rigorous two-part CompTIA A+ examination.
They both work in IT now. Phil is a Computer Specialist and Melissa works as an IT Functional Analyst Trainee. Their inspiring journey underscores the profound need for IT training in underserved communities and how we empower aspiring IT professionals to achieve their certification goals and secure rewarding careers.
Wishing Melissa and Phil much success on their newfound careers in the IT field.